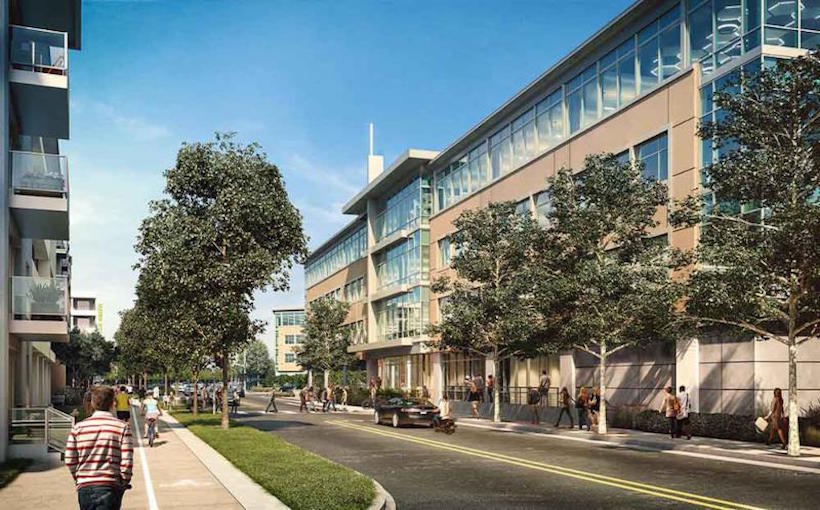 Construction complete on 400 Concar in San Mateo
The property is part of Houston-based Hines' and Chicago-based Pearlmark's 305,000-square-foot 400|450 Concar office campus.
A second building, 450 Concar, is scheduled to be completed later this month. Medallia, the global SaaS Customer Experience Management leader, has leased the entire 210,000-square-foot building.
Hines' Sam Cheikh says, "400 Concar sets a new standard for San Mateo's Class A space by offering the ideal combination of location, distinctive architecture, state-of-the-art office space and amenities that high-performance companies are looking for."
400|450 Concar is LEED pre-certified Platinum, and is directly adjacent to the Hayward Park Caltrain station, as well as the future retail and housing amenities at Station Park Green.
Tags: 400 Concar, bay area, construction completed, development, hines, Medallia, office, Pearlmark, san mateo
Source: Connect Media: CRE – California Commercial Real Estate News